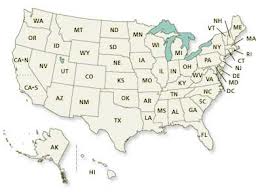 As Fire Officers, we had no idea how much impact we would have on Fire Departments and Emergency Response Organizations! In 2012 we reached a milestone of having active organizations using TexCom in all 50 States and surged past 10,000 users! We continue to add new organizations and users every day at remarkable rates.
TexCom was initially developed to solve a communication and management need at our fire department and it soon became apparent to us that others needed to solve the same common issues. Our decision to switch our business plan to offer the TexCom system for free allowed all emergency response organizations to benefit, regardless of their budget.
Because we offer the TexCom system for Free, we rely on every user to assist in promoting TexCom by informing their contacts and posting on social media and forums. Contacting your vendors and others to advertise and sponsor on TexCom also provides us with the revenue needed for more features and enhancements. So please take this opportunity to share the awesome news about how TexCom helps your organizations to all your friends and vendors in emergency services!
We would like to thank all of our users for their dedication in helping to promote TexCom for the benefit of emergency response organizations throughout the U.S.A. We look forward to many more milestones in the future!
Click here to subscribe to future posts by email